Two years removed from his last appearance, former four-division titleholder Adrien Broner returned to the ring on Saturday in a welterweight headliner that felt very much like an Adrien Broner fight.
Broner (34-4-1, 24 KOs) wasn't active enough to impress and needed a late rally to salvage a disputed unanimous decision over unheralded Jovanie Santiago (14-1-1, 10 KOs) in a Premier Boxing Champions card from the Mohegan Sun Arena in Uncasville, Connecticut. In true Broner fashion, his post-fight interview was also more exciting and colorful than the 12 rounds that preceded.
Despite being outlanded 207 to 98 by the light-punching Santiago, according to CompuBox, the three judges favored the heavier counter shots from the 31-year-old Broner by scores of 115-112, 116-111 and 117-110. CBS Sports also had it 115-112 for Broner, who benefitted from Santiago being docked a point by referee Arthur Mercante Jr. to close Round 4 despite both fighters landing punches after the bell.
"That was cool. I want to go home and really look at my fight. I haven't fought in two years," Broner said. "I felt good and I felt like I won the fight. It felt like I beat him with the jab, honestly. It feels good to get my hand raised."
Despite Broner's comments, his jab was largely nonexistent until his late surge. He relied mostly on counter left hooks and short right hands in a fight that, on paper, had no business being as close as it was given the gap in talent between the two.
Santiago, 31, was taking a huge step up in class in his first fight outside of the Dominican Republic or his native Puerto Rico. Broner, meanwhile, hadn't fought since a lifeless 2019 loss to Manny Pacquiao in their pay-per-view bout before undergoing a layoff that featured legal troubles, alcohol abuse and weight gain.cbssports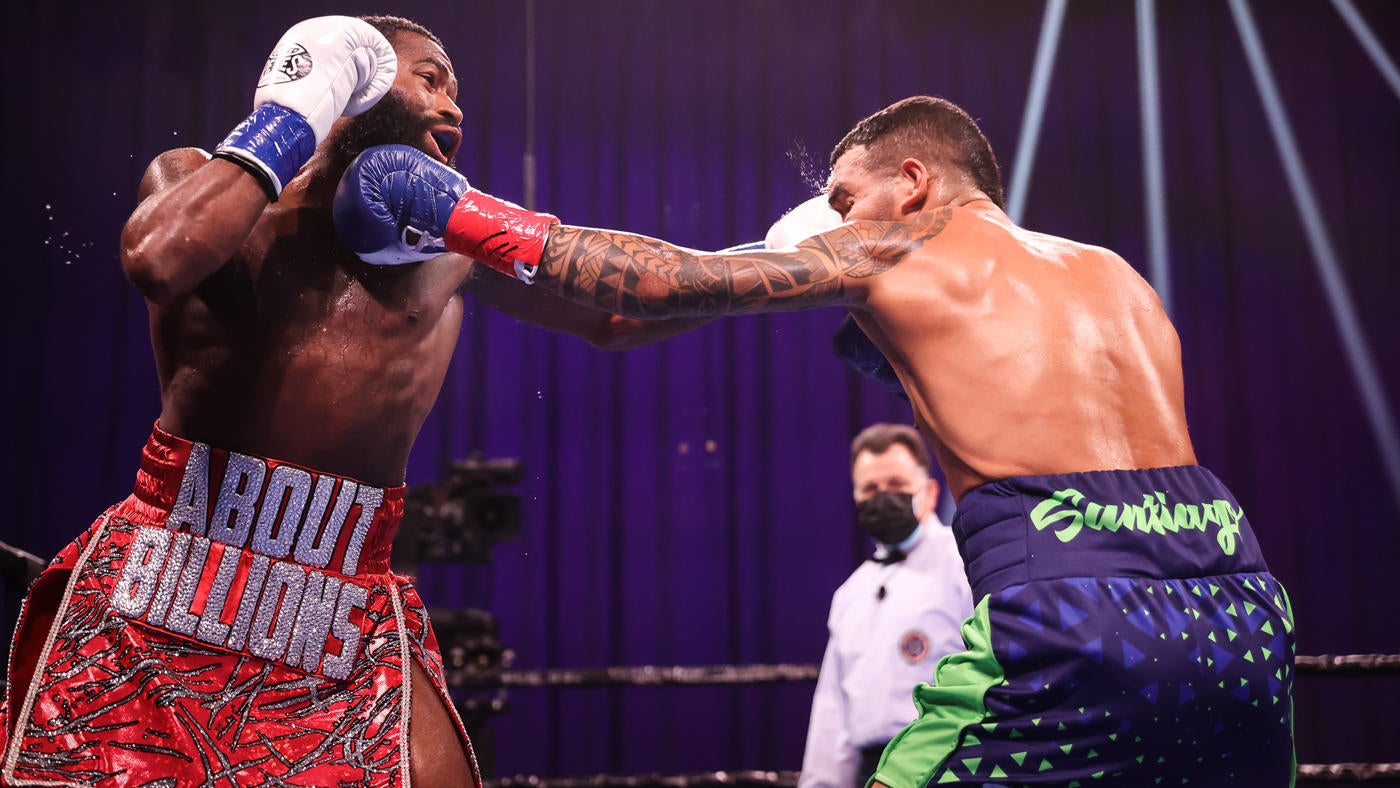 "I have to go home and assess my performance but I didn't really warm up that much," Broner said. "Later on in the fight I warmed up and started to feel good. I knew the motherf—er was going to be tough because he has that [undefeated record]. I knew he would fight like a homeless guy going for a sandwich. [But] I came in and I got the job done."
After the fight, Broner called out both Showtime and Hall of Fame journalist Steve Farhood, who scored the fight in favor of Santiago as the broadcast's unofficial judge. Santiago, however, had no issue with the decision.
"No, this doesn't surprise me. Broner did a nice job in there," Santiago said. "The decision could have gone both ways. It's not that I thought I was losing the fight but the fight could have gone both ways. He fought great and it came down to the decision.
"Boxing fans know who I am now but to win this fight, I think I needed a little more pressure and the fight would have gone my way."
Broner seemed to actively give away the middle rounds by abandoning his jab and not making Santiago pay for getting inside and flurrying to the body. But Broner woke up in the second half and visibly hurt Santiago with a left hook in Round 8 that nearly caused him to touch his glove to the canvas in order to avoid going down.
SOURCE : cbssports